In October, Darian, Derk, and Jenny traveled to Blind John's old stompin' grounds in Southern California. It was a whirlwind five days of interviews for the documentary — read on to share in our adventure of getting this movie made!
Meet Our Tour Guide, Matt Fleming
John's brother, Matt Fleming, showed us John's homes and favorite hangouts. We got to see John's homes; Liam's, John's favorite bar; the area where John and his mom watched for airplanes and notified flight towers; and the railroad tracks where John and his buddies tempted fate. Along the way, Matt shared some great stories about his big brother.
We Collected Some More Stories about B.J.
At Liam's, we met a couple of guys named John who used to hang out with John Fleming. They told us about helping John Fleming flag down cabs and how the drivers would sometimes pretend they couldn't find John after seeing him waiting with his guide dogs. Some nights, the owner of Liam's had an employee take John home.
We Found a Great Resource in the Colton Area Museum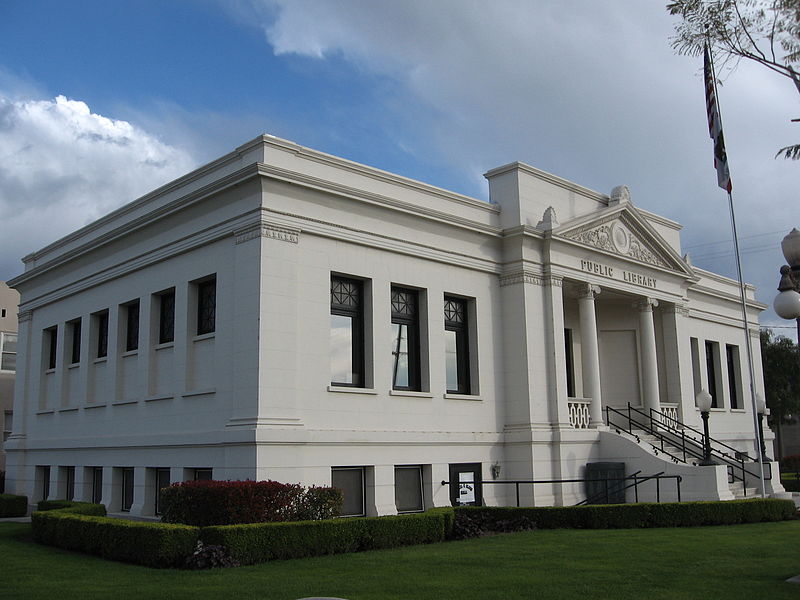 Mike and Marian Murphy, board members of the Colton Area Museum, came in on their day off to give us a private tour and share their knowledge of Colton, California history. The museum, which relies on donations from Colton residents, contains many historical articles, period clothing, and photos. We plan to use some of this material in the documentary to give viewers a sense of what John's hometown was like when he was growing up there in the 50s and 60s.
We Filmed Some Excellent Interviews at Skydive Perris
At Skydive Perris, skydiver Mike Muscat let us interview him about his experiences talking John down by radio. Mike also told us about his own experience jumping blindfolded. It's a great story we were glad to be able to capture for the documentary.
Scott Smith, a training instructor at Skydive Perris, also had experience talking "Blind John" down by radio. He told us about one particularly bad landing he helped John have. Darian said John's injuries after that jump were severe. His legs were cut nearly to the bone and had be washed and treated with iodine. But, as John's skydiving buddies know, John could accept a bad landing once in a while much better than he could accept giving up skydiving.
Whew! We Accomplished a Lot with Help from Our Friends!
By the time it was all over we had interviewed 11 people for possible inclusion in the documentary, showed the short film to a new group of supporters, raised some money, and had a great time with some of John's family and friends.
Huge thanks to Matt for driving us all over Colton, Riverside, and other parts of San Bernadino. Thanks to Larry, aka "Weasel," and Judy and their five engaging Chihuahuas for sharing your stories about John and a great sing-a-long. Thanks to Carol for sharing her memories of getting to know John in Eugene, Oregon. Thanks to John's cousin, Lee Hanson, and his wife Kris for telling us great stories about John's guide dogs, Kiowa and Tia. Special thanks to Lee, Kris, Charlie, Cathy, Larry, and Lisa for all your help at the fundraiser at Skydive Perris. Big thanks to Skydive Perris for all your graciousness and your generous donation of space and equipment and for helping us spread the word about the screening/fundraiser event.